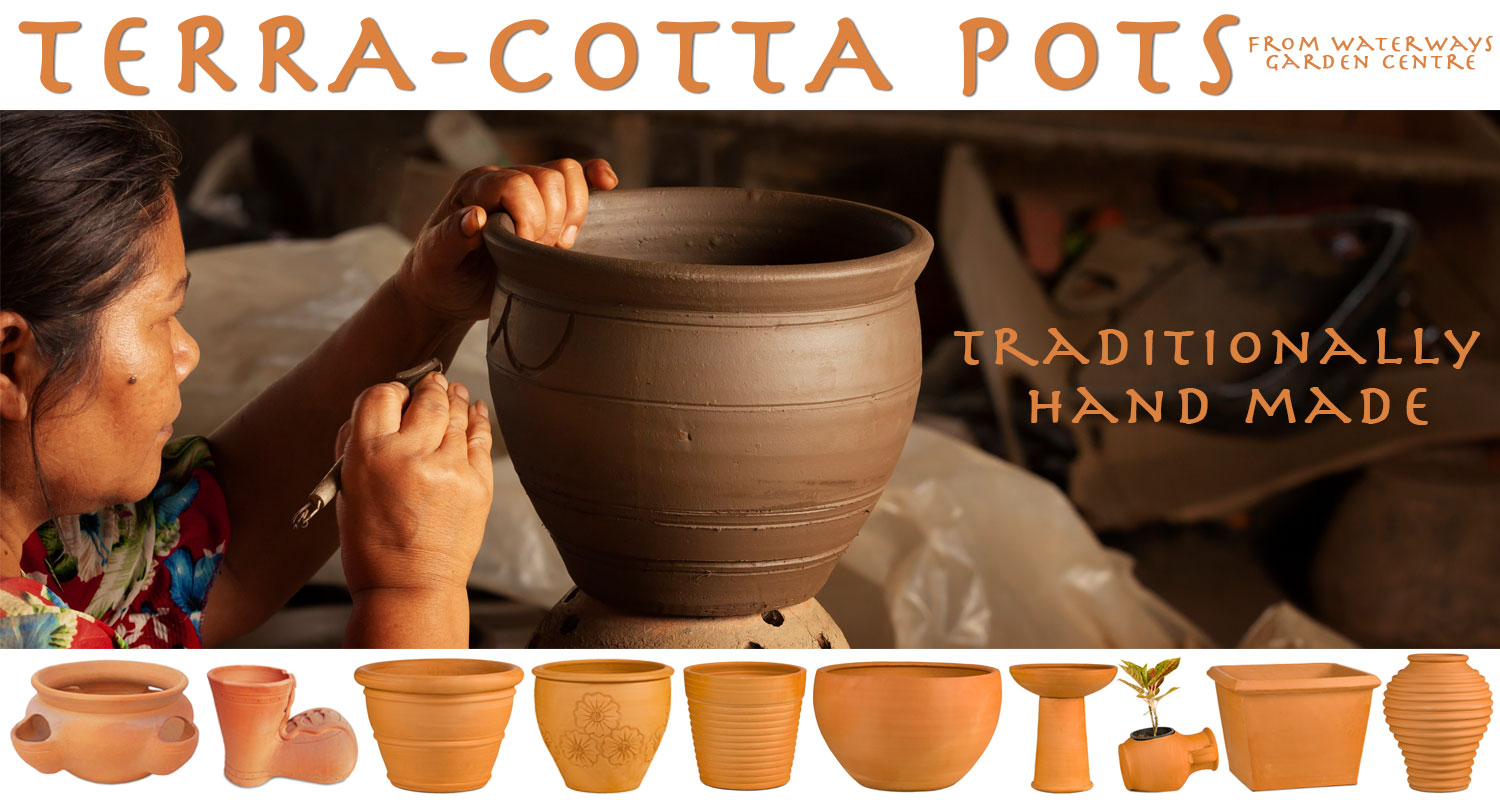 Terracotta pots
New traditionally handmade terracotta pots for the garden
Terracotta Pots. We like to show you the people and places that make our items. Waterways Garden Centre has worked with this small factory in central Thailand for over 20 years now and know all the people there. We love that they use traditional village methods and that each item is fully handmade from the mixing of the clay to the finished product.
The start of our terracotta pots

High quality local Thai clay is used on all items. Sand is added to the basic clay. Once mixed the clay is extruded in tubular slabs ready for the forming process.
Hand forming of the terracotta pots
Tube slabs are measured then cut for the specific pot to be created. Then local craftsmen with years of experience form the pot design. More than likely "Than" (pictured above) made the very pot you buy from us.
Hand carving and decorating the pots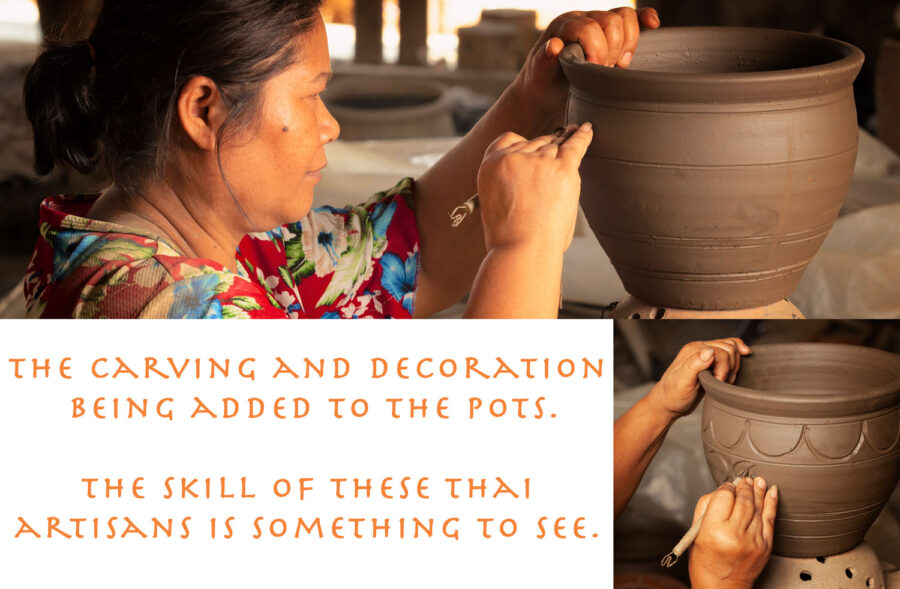 Once the pot clay has firmed enough, hand carving and decoration is applied. Watching the pots being carved makes me wonder at the skill and ease in which these patterns are produced.
Traditional Thai dome wood kilns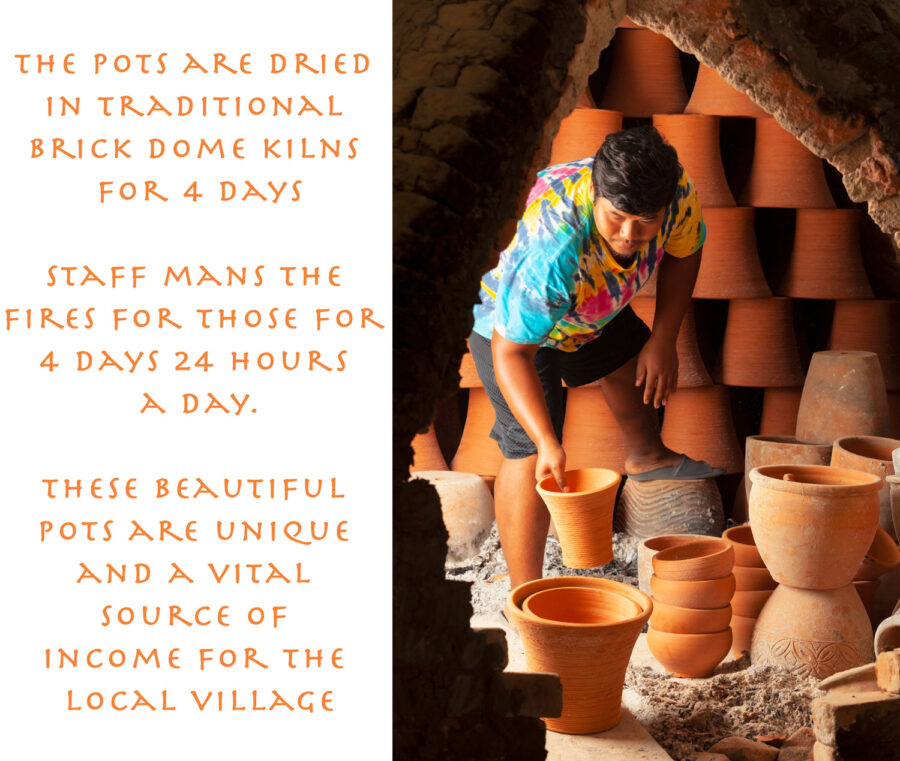 Keeping to the traditional ways the pots are fired in stunning old dome wood kilns. Staff maintain the fires and temperature for these kilns for 24 hours a day for 4 days to dry the terra-cotta pots.
See our terracotta pot range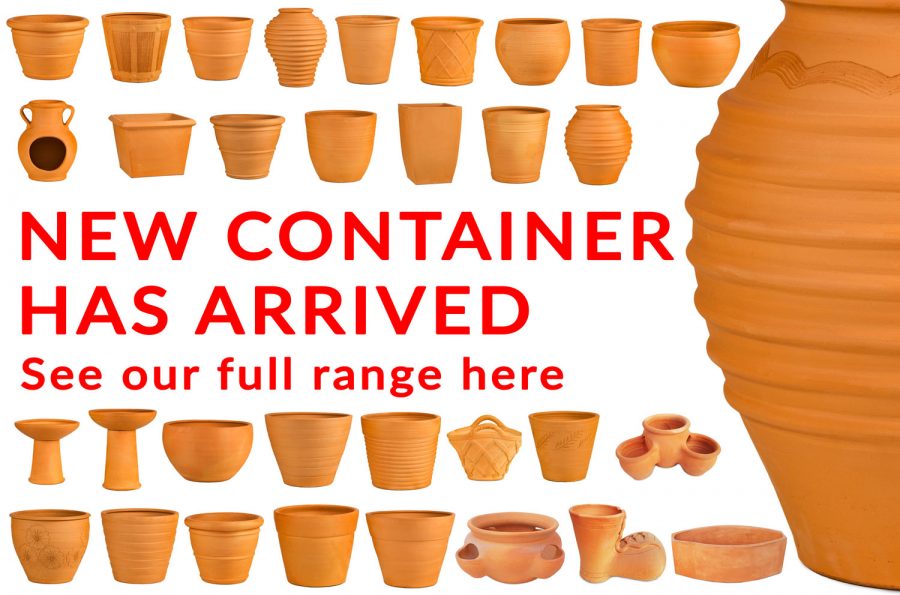 We have a huge range of these handmade terracotta pots. All from the same Thai village factory. These pots take time to craft and to bring to you. Hurry, stocks are limited. See our new items here. Our Terracotta container is now imminent. Because of the popularity of these pots stock is limited. Pots can either be collected or delivered, see site or call for details.
NEW. Terracotta pot feet. Great new item to protect your terracotta pots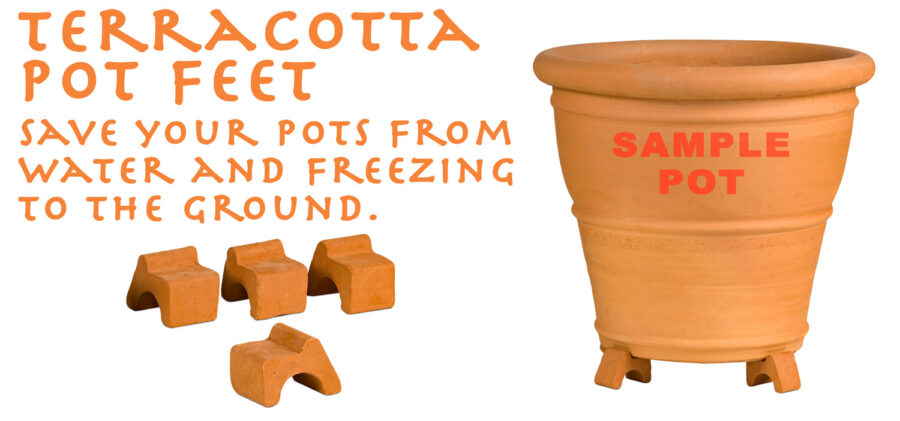 Our terracotta pots being loaded in Thailand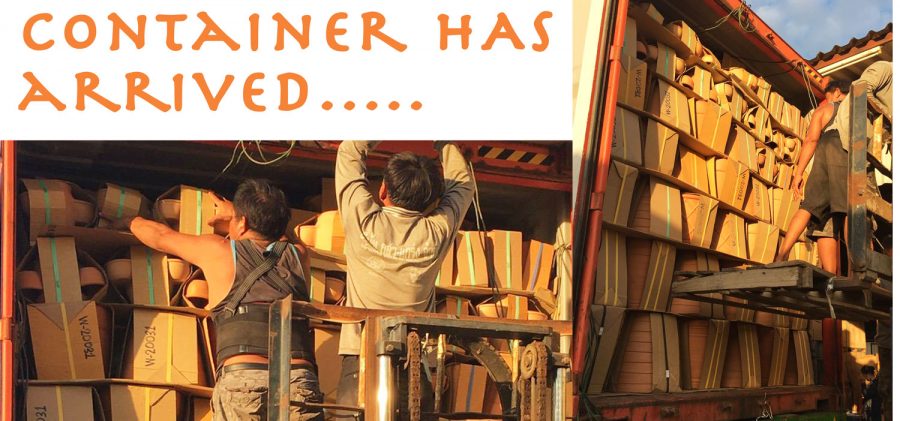 We have over a 100 different sized pots from small to very large, there's something for every garden or patio. The quality of these pots exceeds many pots sold in the UK and we are proud to be able to assist the factories and people in Thailand with our purchases.
WE INVITE ALL READERS TO VISIT THE WEBSITE FOR ANY POTS YOU FEEL WOULD BE AN ASSET TO YOUR GARDEN. THESE TERRACOTTA GARDEN POTS TAKE A LONG TIME TO MAKE AND GET SHIPPED.
STOCK IS LIMITED
ALL POTS ARE AVAILABLE FOR ON SITE COLLECTION OR DELIVERY.
IF YOU HAVE ANY QUESTIONS PLEASE SEND THEM WITH THE LINK BELOW OR CALL DURING WORKING HOURS ON 01978 660289.
SUBSCRIBE TO OUR NEWSLETTER FOR SPECIALS AND MORE